Steven A. Fabbro
Personal Injury Attorney in San Francisco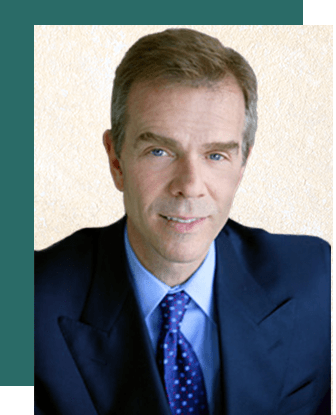 Mr. Fabbro has over 35 years of experience specializing in personal injury, product liability, medical malpractice, and wrongful death cases.
Mr. Fabbro has made it possible for many victims of serious injury to restructure their lives when disabling injury would otherwise make it impossible to support themselves or their families. Mr. Fabbro oversees and manages every case directly and plans the best strategy for the maximum benefit for each of his clients.
Steven A. Fabbro is a career trial attorney who has overseen and prosecuted civil cases for individuals who have suffered catastrophic, life-changing injuries, and for the survivors of those who have died as a result of such injuries.
Mr. Fabbro has delivered proven results with a long history of substantial verdicts and settlements. He works with other highly experienced forensic experts in the fields of accident reconstruction, investigation, economic, medical, mechanical and rehabilitation to prepare his clients' cases and to provide the best proof and testimony on behalf of his clients, who may be victims of medical malpractice, farm or construction accidents, automobile or drunk driving accidents, or defective industrial or farm equipment.
His client base is comprised of people from across the United States, Asia, Europe, Canada, and South America. Mr. Fabbro has conducted jury trials throughout California. He is admitted to practice before the United States Supreme Court, the California Supreme Court, the United States Court of Appeals, and the United District Courts for the Northern, Southern and Eastern Districts of California.
In addition to individual casework, Mr. Fabbro has also overseen and handled several large mass tort cases involving toxic exposure, contaminated food products, medical devices, pharmaceutical products and vaccines, and food supplements.
Education:
University Of California, Berkeley - June 17, 1978
University Of California, Hastings College Of Law - May 23, 1981
Court Practice & Admission:
United States Supreme Court: October 1988
California Supreme Court: June 1983
United States Court Of Appeals:

6th District ­ June 1987
9th District-August 1983
10th District ­November 1983

North District Of California: June 1983
California State Bar: June 1983
Associations:
American Association Of Justice
Consumer Attorneys Of California
Western Trial Lawyers Association
San Francisco Trial Lawyers Association
Speaking/Lecture Series:
Mr. Fabbro has delivered a variety of speeches based on his experience in personal injury, product liability and medical malpractice including ATLA seminars and the Nevada Trial Lawyers Convention.
Mr. Fabbro has also been a featured speaker on Sky Radio Special Tribute to America's Best Lawyer, broadcast on American Airlines Forbes Business Channel.
Community Support:
Mr. Fabbro has been actively involved in his community including service on an education board for an alternative high school for troubled teens as well as pro bono service to the less fortunate.