San Francisco Truck Accident Lawyer
See How an Attorney at Our Firm Can Help
According to the National Highway Traffic Safety Administration (NHTSA), the most recent published year of data (2011) shows that large trucks weighing over 10,000 pounds caused 3,757 fatalities and another 88,000 injuries in the United States. Of these accidents, 72 percent were occupants that were in other vehicles and 11 percent were non-occupants, such as pedestrians or bicyclists.
Accidents caused by 18 wheelers or tractor-trailers are some of the most devastating accidents. Each year, hundreds of thousands of trucks are involved in motor vehicle collisions, many resulting in serious injury or wrongful death.
With a frightening number of deaths and injuries caused by large trucks, it is important to understand that you have rights if you have been the victim of a similar accident. Our San Francisco truck accident lawyers know the law and your rights when it comes down to these types of collisions.
Call (415) 275-3008 or contact online to learn how our San Francisco truck accident attorney can help you.
What Are the Hours of Service Regulations?
The FMCSA regulates the trucking industry harshly, as even a single accident with a commercial truck can cause catastrophic damage to other drivers on the road. One of these regulations is call the hours of service regulation which states:
Truck drivers can work no more than 14 hours in one day
Truck drivers must take days off work at regular intervals as well
Truck drivers must rest or take meal breaks totaling 3 hours in a day
Driver must rest for at least 10 consecutive hours at the end of the day
Who is Liable After a Truck Accident?
The party most often held liable after a truck accident is the trucking company. There are many reasons for this, but a main one is that trucking companies are often caught encouraging their drivers to break trucking regulations in an effort to save their company time or money.
At times the truck driver is held liable, particularly if the accident was directly caused by their negligence, such as driving while under the influence of drugs or alcohol. Although it happens less often, there are other parties that can be found liable such as a truck manufacturer or cargo loading team. Law Offices of Steven A. Fabbro is experienced in investigating truck accident claims and is ready to help you today.
What are the Common Causes of Truck Accidnets
Truck accidents come in all forms. Some accidents involve an intoxicated truck driver, while others are caused by unsecured cargo on board.
Trucking accidents can range from the following causes:
Jackknife Accidents
Underride Accidents
Truck Rollovers
Truck Driver Inexperience
Malfunctioning Equipment
Failure to Maintain
Speeding or Distracted Driving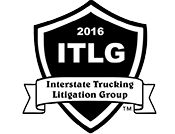 While the list of accident causes goes on, our help is just around the corner. The legal team from the Law Offices of Steven A. Fabbro has over 35 years of experience and is ready to review your case right away. We understand the importance of your case, and we are ready to make this our priority. Our team has the qualifications that your case deserves, including an AV® Preeminent Rating from Martindale-Hubbell® in 2012. We also have been recognized as Top Rated Lawyers in San Francisco and have outstanding results in similar injury cases that speak for themselves.
If you or a loved one has been injured in a truck accident, you require the legal assistance of a San Francisco truck accident attorney at our law firm. We are ready to review your case for free today, and do not charge a penny until your case has been won.
Contact us right away to get started on your truck accident case. You can also reach us by calling (415) 275-3008.